Blue Hawaii Amulet Bag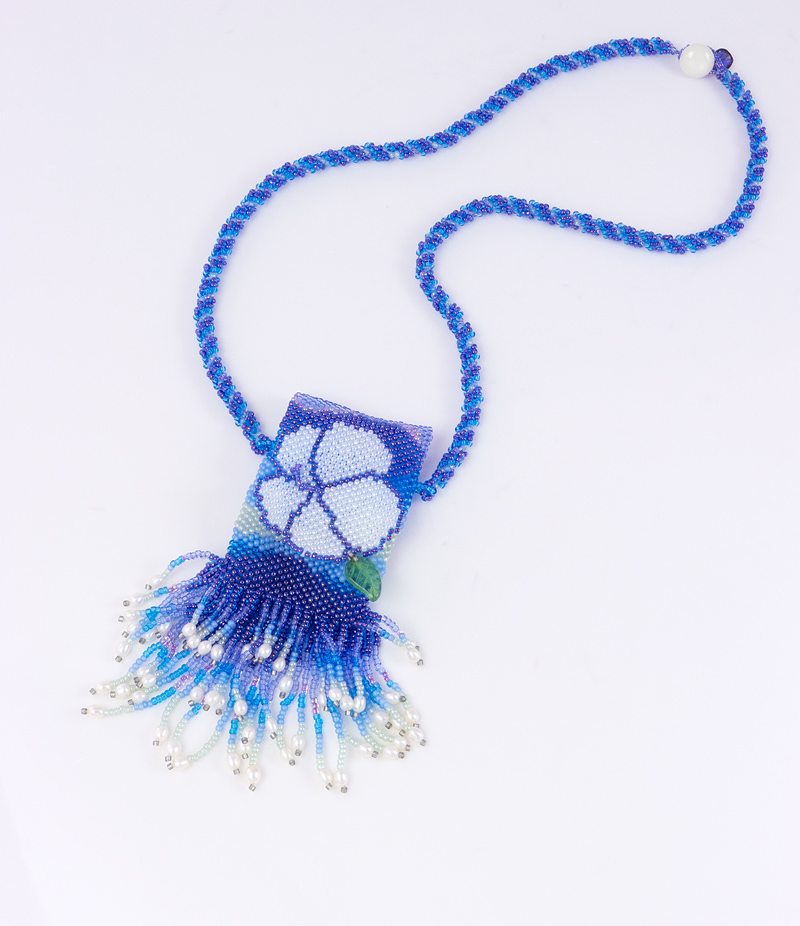 The front flap has a hibiscus pattern.
I used uneven seed beads for the body of this bag and made it into a wavy form by using peyote stitch.
The strap was woven by using spiral rope chain stitch and it contains a button closure.
(July 19, 2001.)
size

bag: 12.5 cm long x 4.5 cm wide (4 15/16 in. x 1 3/4 in.)
necklace length: 57 cm (22 1/2 in.)

materials

seed beads (size 11/0), Czech Pressed Leaf beads, Freshwater Pearls (4 mm), Button, Delica beads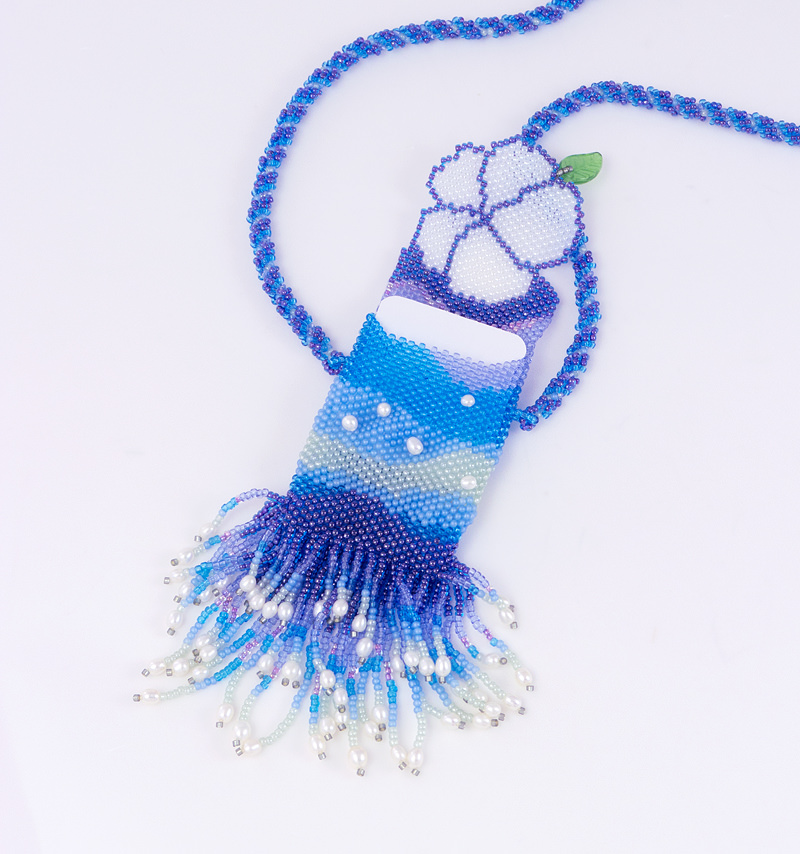 The front flap is shaped like a hibiscus.