Gold Rose Amulet Bag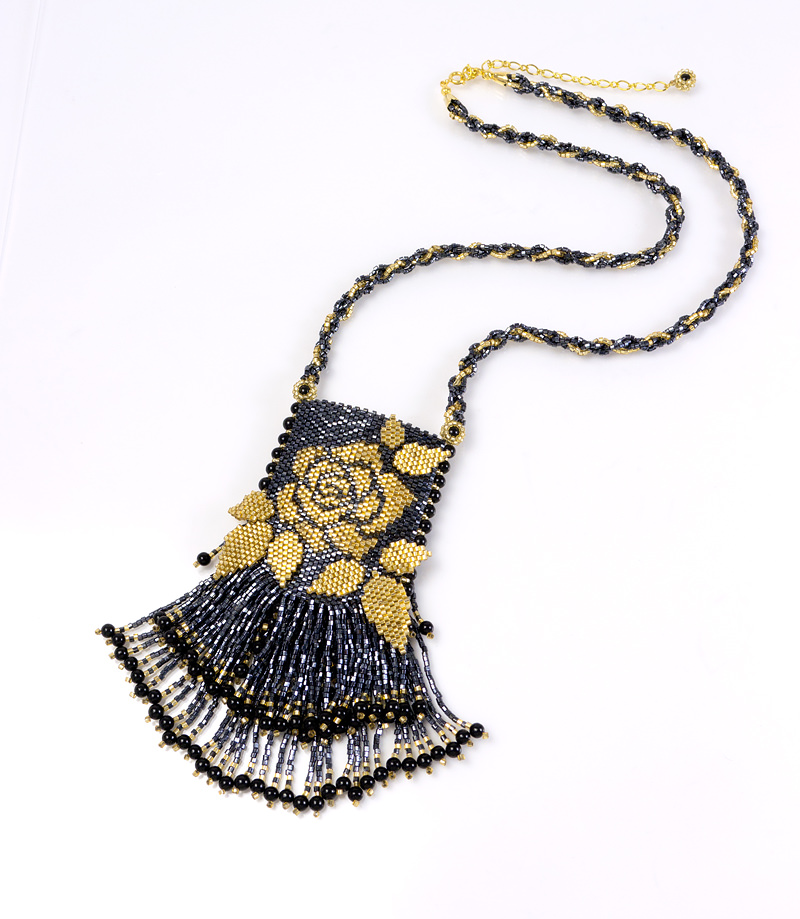 The body of this bag was made with peyote stitch. The leaves were also made with peyote stitch and attached on the body.
The strap was made by macrame technique. The three rows of fringe are gorgeous and elegant.
The back side is quite different from the front side and either side will be available to use.
(Novemver 1, 2001.)
size

bag height= 4 1/2 inch including fringes. width= approx. 2 inch.
strap length= 21 1/2 inch.

materials

Delica Beads, seed beads (size 15/0), onyxes, Cat's-eye bead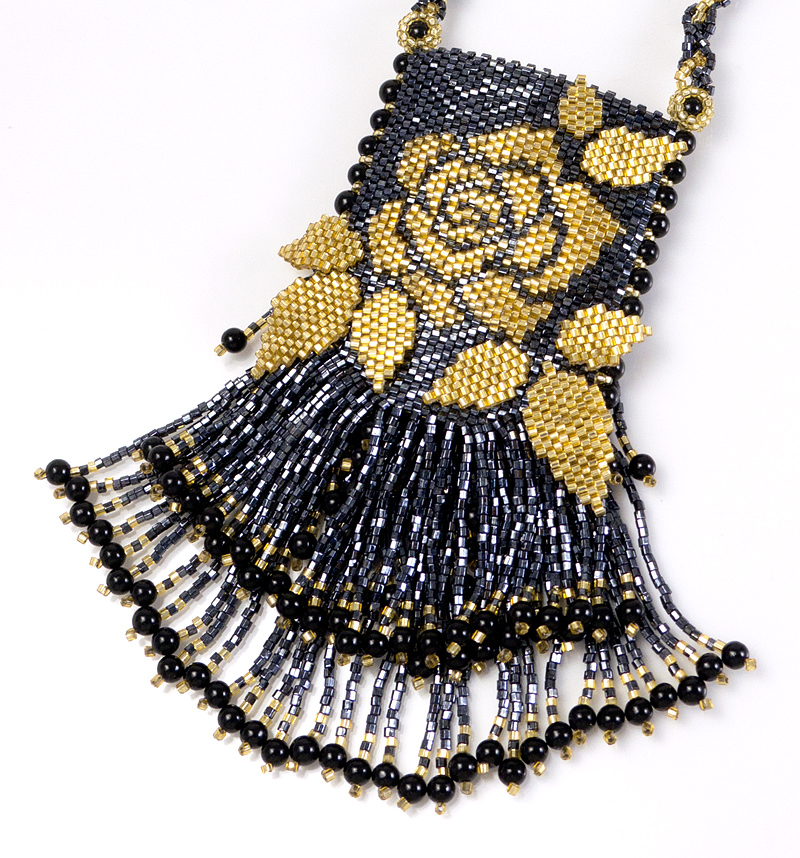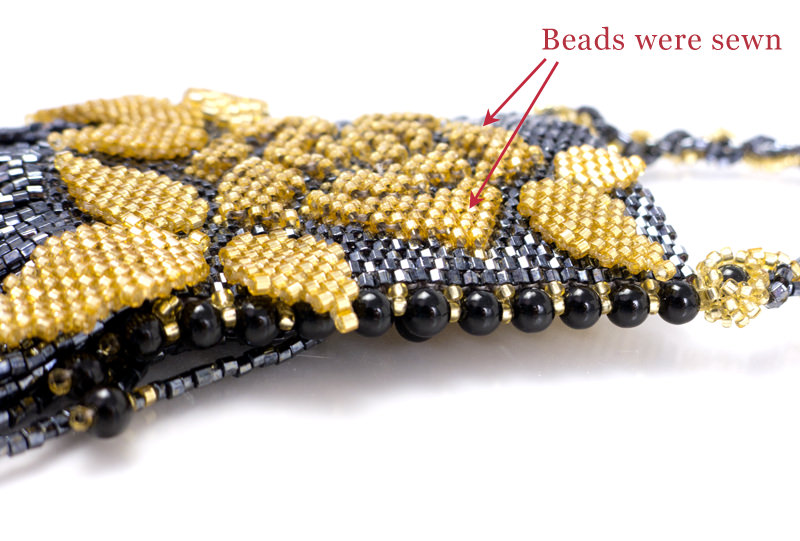 The detail of the rose pattern. It is three-dimensional. I sewed beads on the surface of the rose pattern of the front of the bag.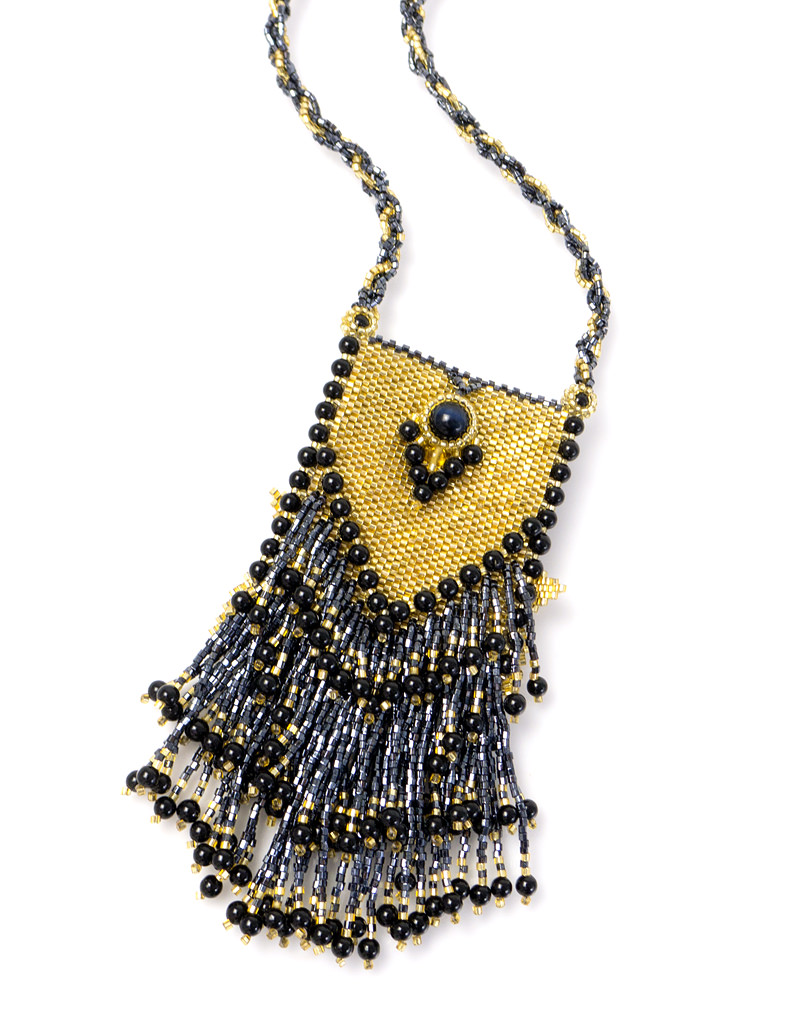 The back side of the bag