Butterfly Bag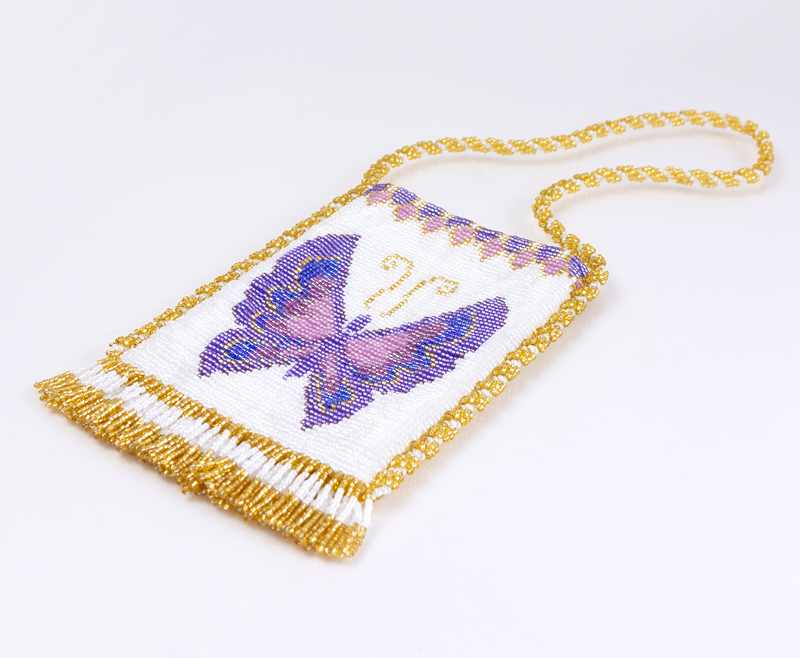 Butterfly bag with loom beading. This bag has a pink butterfly on the front and a blue butterfly on the back. The strap was woven by using spiral rope chain stitch and it was sewn on the side of the bag.
(2001.04.02)
size

body of bag: 12.5 cm long x 8.5 cm wide (4 7/8 in. x 3 3/8 in.)

materials

Delica beads, seed beads (size 11/0)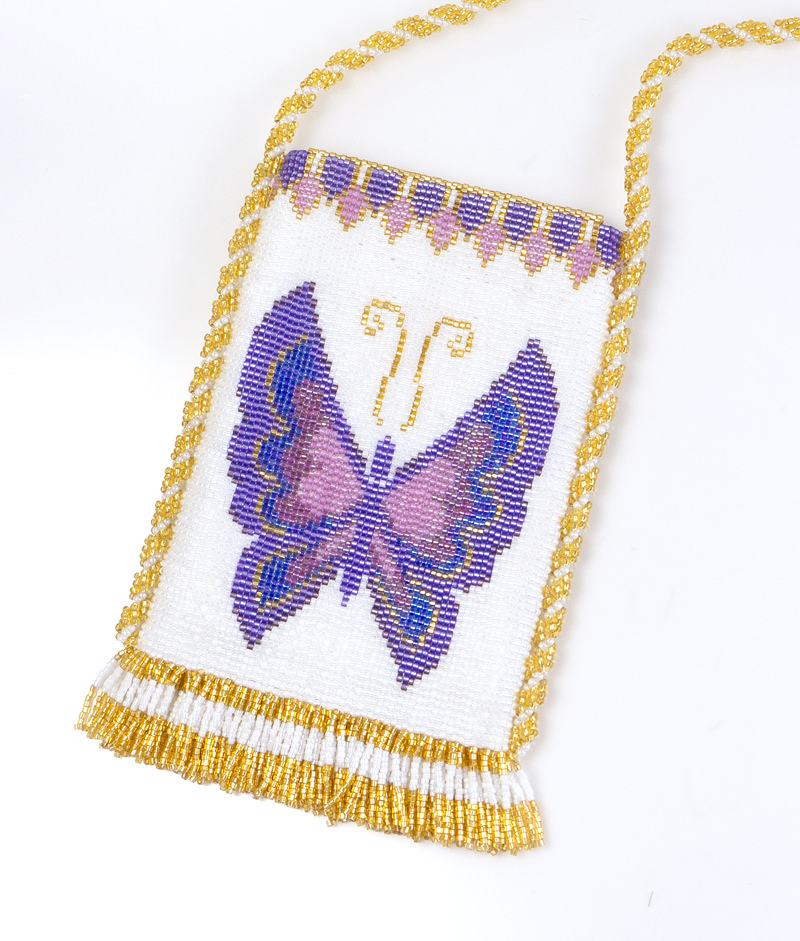 Front Side: Pink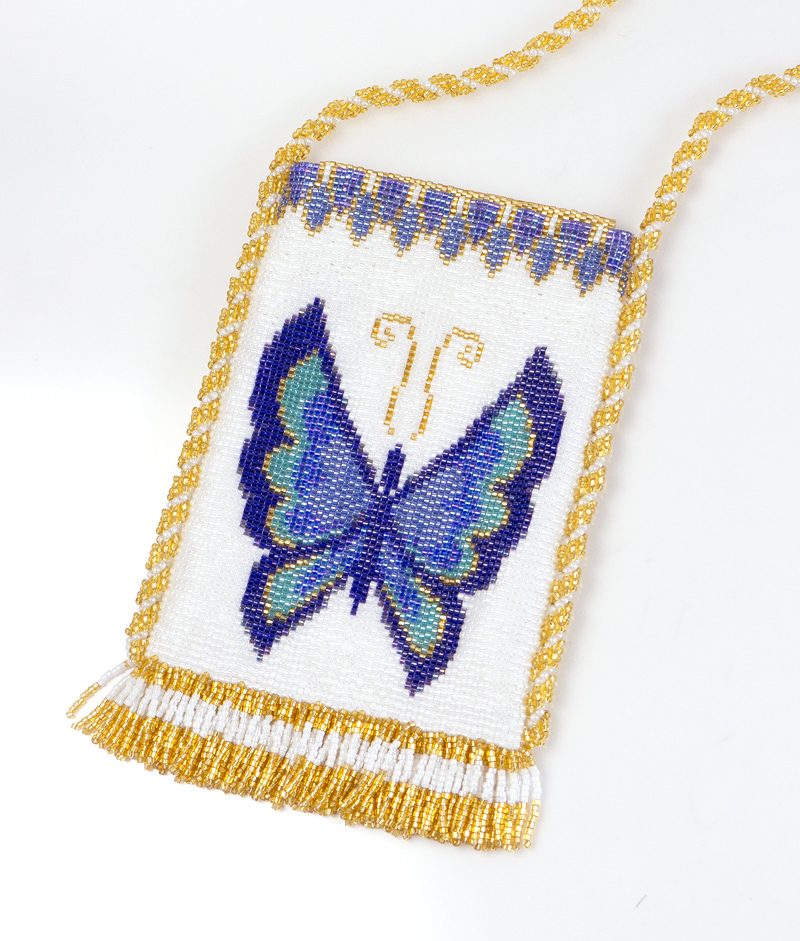 Back Side: Blue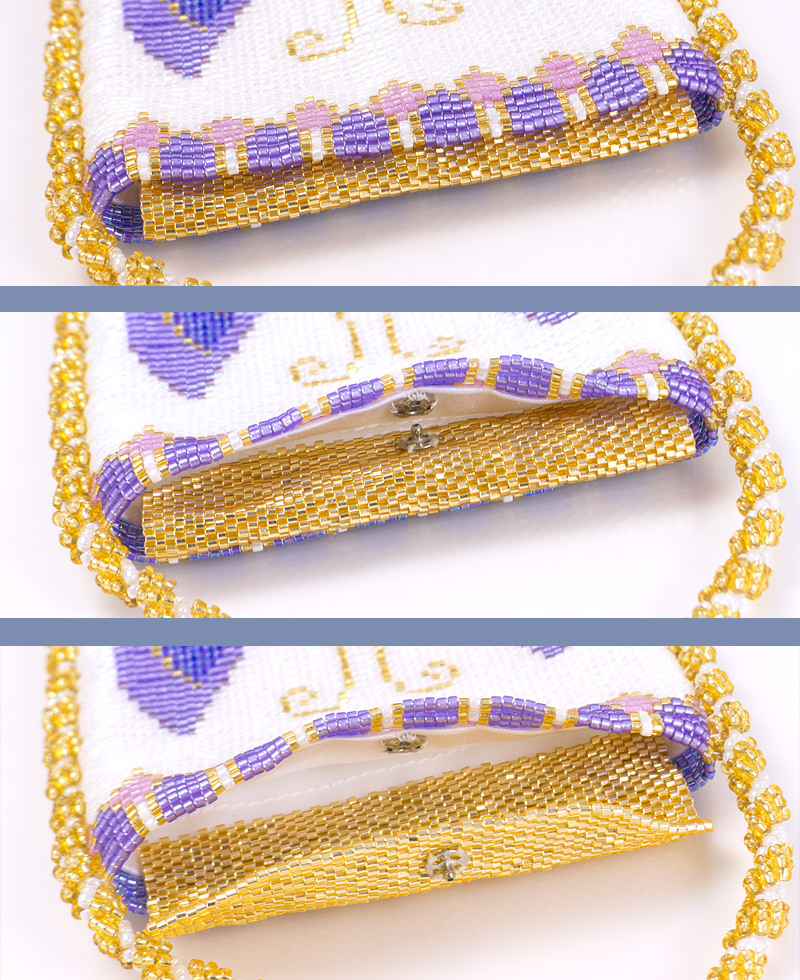 Bag Opening: I sewed a flap inside of the body of the bag. A snap button was attached on it for opening and closing.