Butterfly Brooch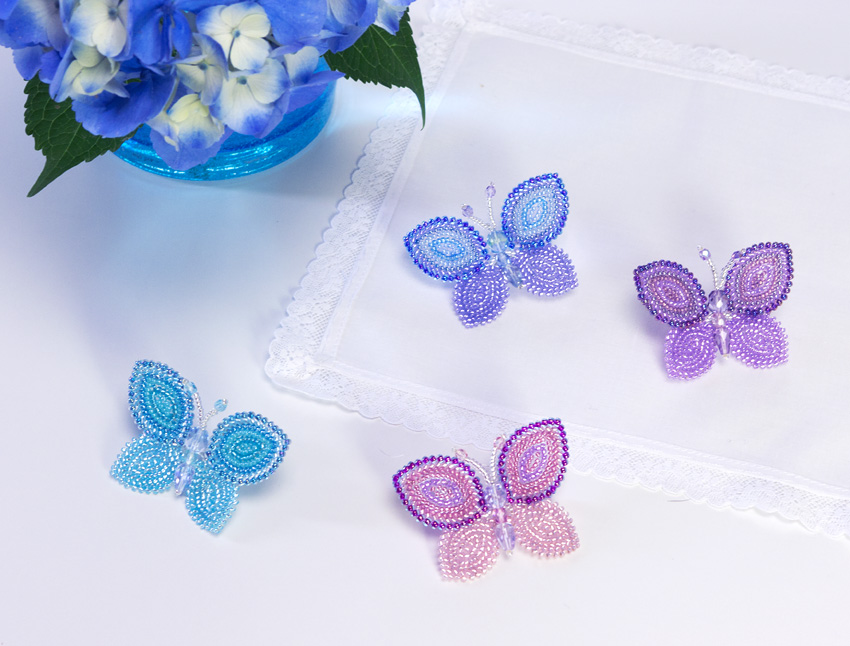 This butterfly brooch is delicate and weigh only 4 grams. It is cute to wear it on your blouse, sweater, bag, hat, and so on.
Plaited herringbone stitch
mostly was used for the whole of this butterfly. This stitch is the new stitch that I contrived.
I made the Butterfly Beaded Doily by applying this butterfly brooch.
(June 1, 2014)
size

4.5cm (width) x 3.5cm (height)

materials

seed beads (1.5mm and 2.0mm), Czech Firepolished beads (3mm, 4mm, 6mm, teardrop), silver plated brooch pin