Marguerite Corsage decorating a vase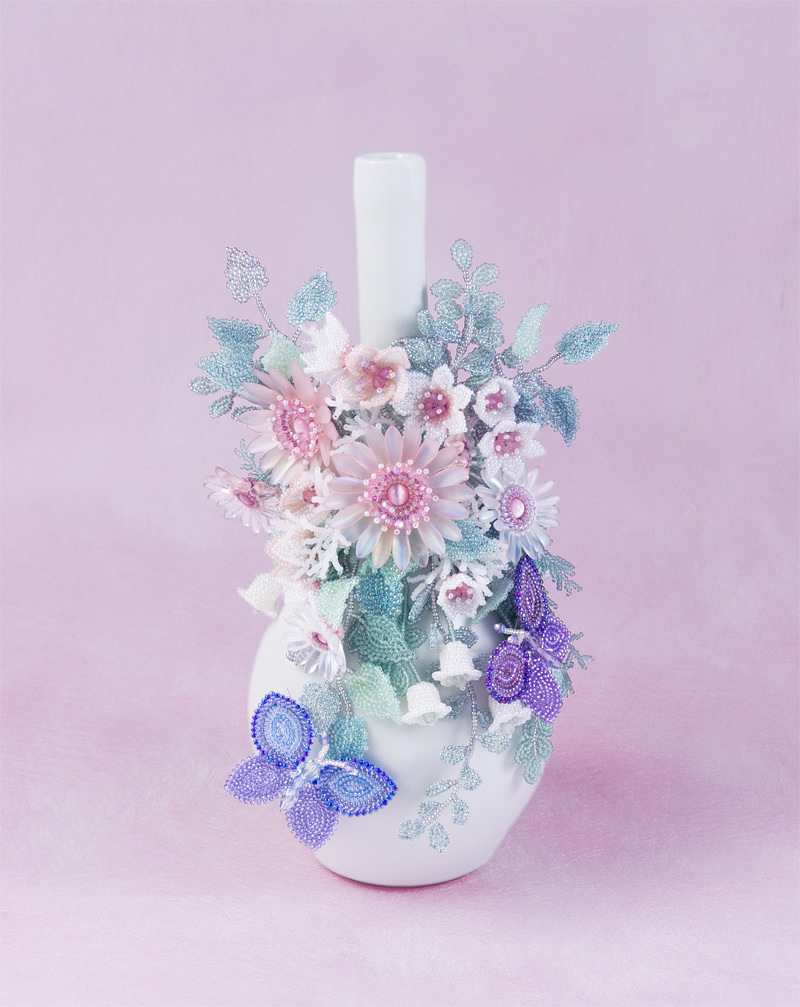 In addition I decorated the corsage with beaded two butterflies.
This gentle pink marguerite corsage has big and small marguerite flowers and three kinds of tiny flowers. All flowers, leaves and branches are woven with many 1.5mm glass seed beads. I make well this type of corsage, but I made it for decorating a white vase this time. If it is made flatly, it doesn't fit the vase. That's why I made it into excurved shape.
It has voluminous flowers and leaves than that of the flat corsage.
It is perfect for home decor.
(June 1, 2014)
size

corsage: 18cm (height) x 10cm (width)

materials

seed beads (1.5mm and 2.0mm), Czech Firepolished beads, Czech glass beads