Small Round Doilies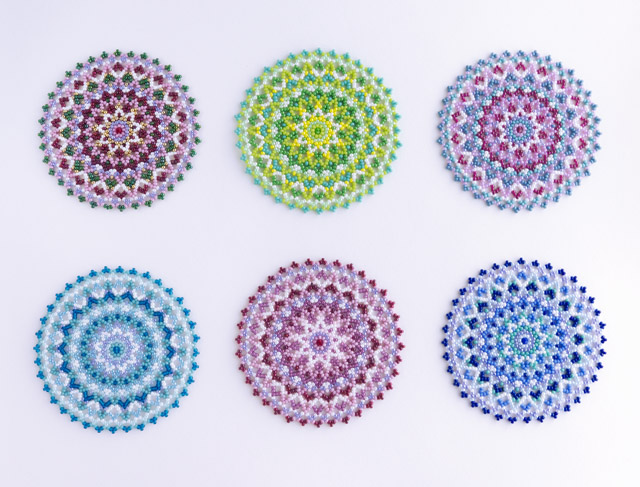 These colorful and beautiful doilies are small size and great for home decoration. I exercised my ingenuity in weaving these doilies. They are soft and flexible, but they don't those lose shape.
Would you like to weave these lovely doilies?
The patterns for these small round doilies are now available at
ChikaBeadwork
in Etsy.
(October 16, 2015)
size

diameter: 3 1/4 in. (8.3 cm)

materials

seed beads (11/0), firepolished bead
Detail of Small Round Doilies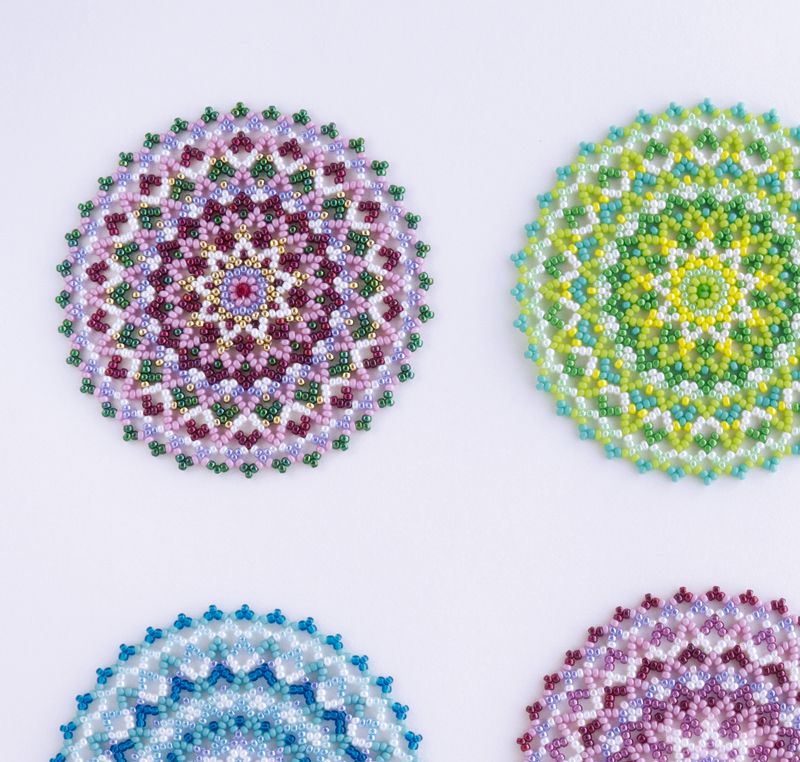 Display Idea