Pastel Flower Necklace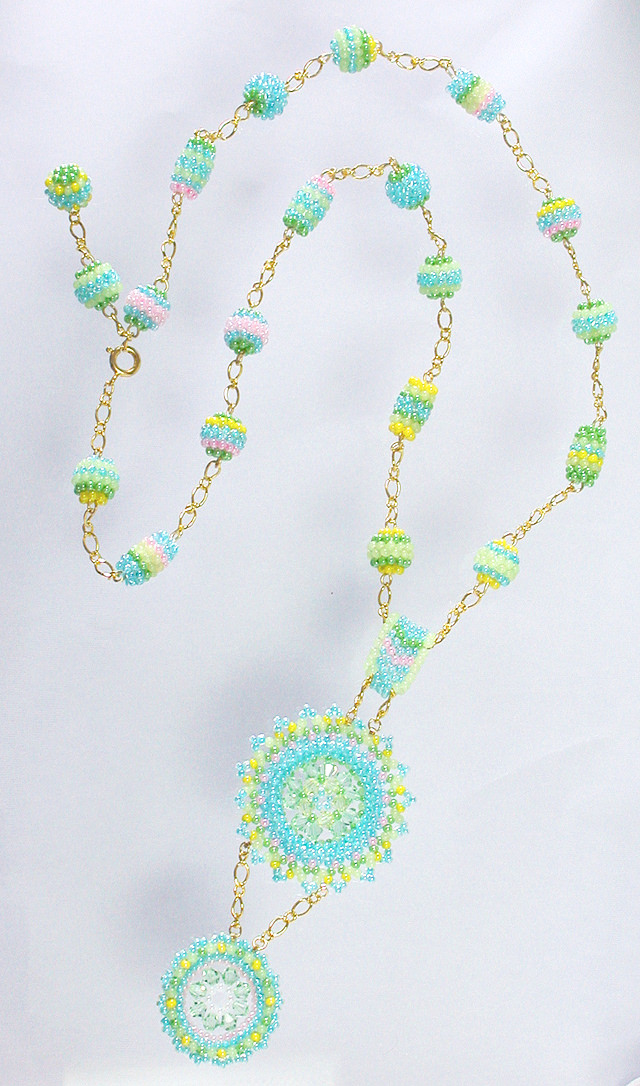 The combination of pastel colors give joyful atmosphere.
I made the separate partswith circular type of Plaited Herringbone Stitch. A plastic bead is in each small part.
The article of this stitch (circular and tubular) and the necklace made by it appears in Bead & Button magazine (February 2003, issue #53).
(2001.05.12)
size

strap length = approx. 23 1/2 inches
central part height = approx 4 inches, width = approx 1 1/2 inches

materials

seed beads (size= 11/0), Swarovski crystal beads #5301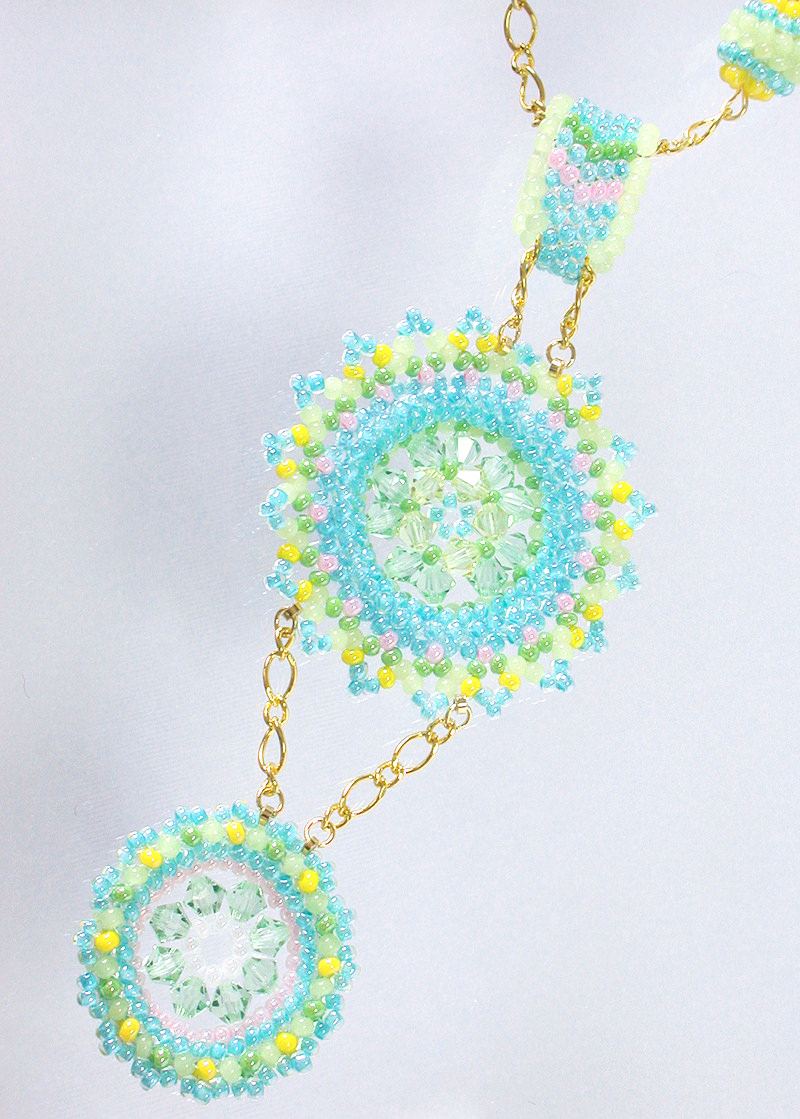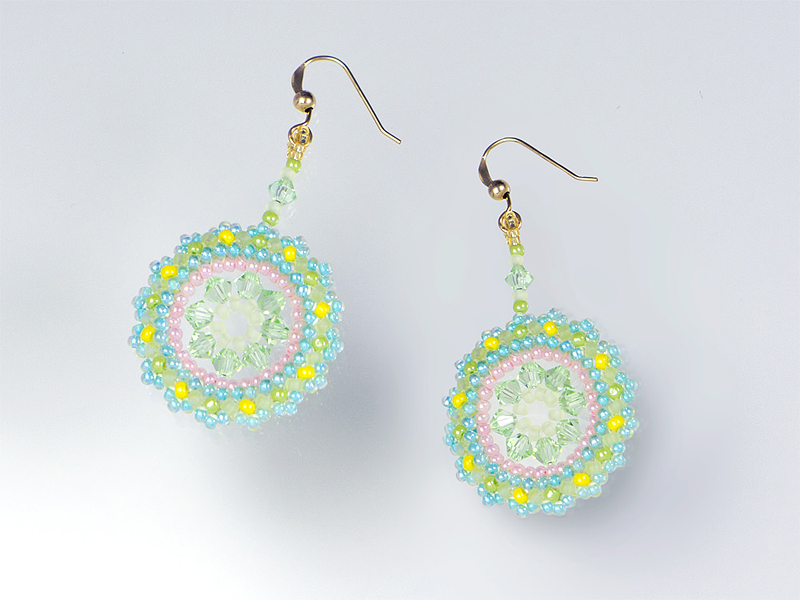 Matching Earrings