Pinwheel Necklace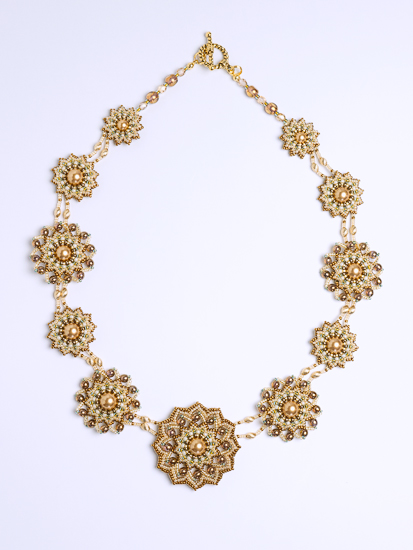 This gorgeous necklace consists of three kinds of circles based on the same shape. The large part is see-through pattern.
(June 1, 2014)
size

Length of necklace: 42cm.
Diameter of the large circular part: 4.0cm.

materials

glass seed beads (1.5mm, 2.0mm, 3.0mm), Swarovski glass pearls, metal beads, Czech glass beads, and toggle clasp.