Circular Flowery Pendant Necklace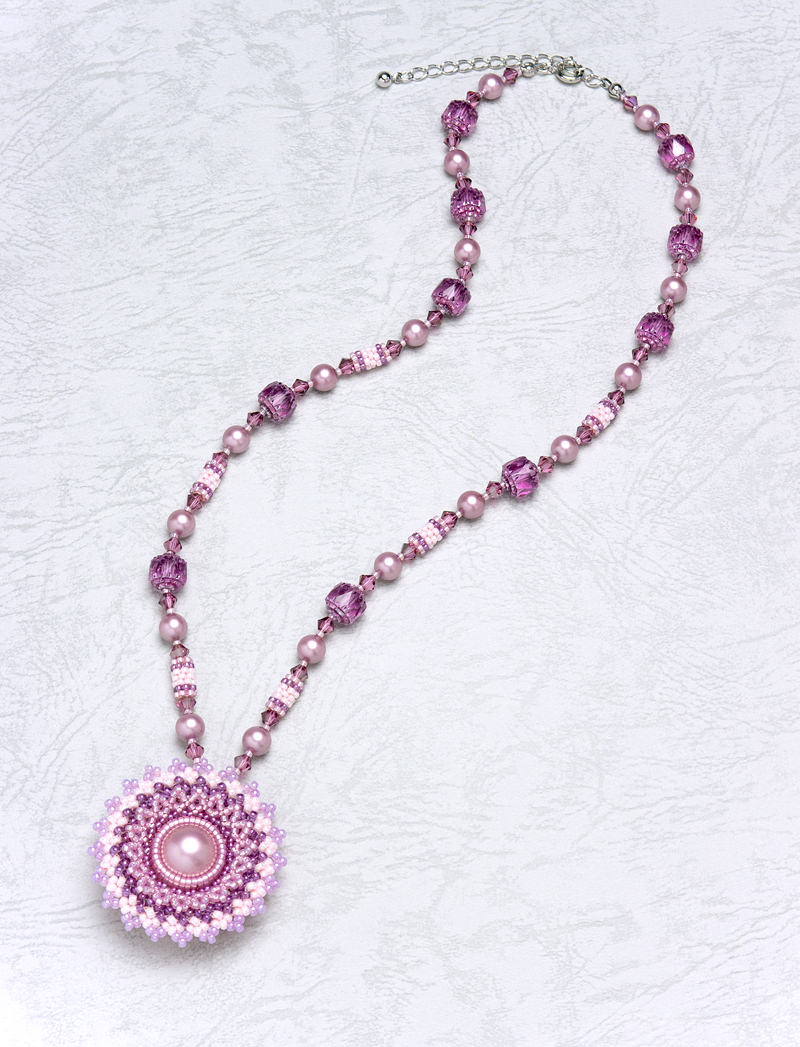 This circular flowery pendant was woven with plaited herringbone stitch that I contrived.
The pendant consists of the four woven beaded parts and is elaborate design.
And it is thick and has the enough strength.

The necklace with Swarovski Crystals and Czech cathedral beads is elegant and brilliant.
The six tubular parts of the necklace are made with 1.5mm seed beads.
This necklace and other colors are sold at ChikaBeadwork on Etsy.
(February 9, 2014)
size

The length of the necklace is 44cm.
Pendant Dimensions:
4cm (height) x 4cm (width) x 1.2cm (thickness)

materials

seed beads (2.0mm, 1.5mm), Swarovski crystals, Swarovski pearls, Czech glass beads, adjustable length clasp