See-Through Pattern Beaded Purple Butterfly Necklace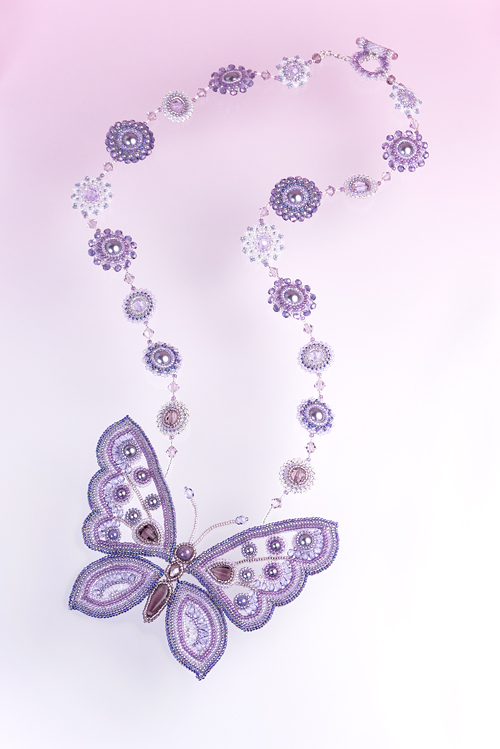 The upper wing of this butterfly is a see-through pattern.
I wove four wings with 1.5mm seed beads and shaped a butterfly with sewing them together. And I sewed small beaded parts on a wing. It is gorgeous because all parts of this necklace and clasp were woven with beads.
(June 1, 2014)
size

Necklace: 62cm.
Butterfly Pendant: 8.5cm (height) x 11.0cm (width)

materials

glass seed beads (1.5mm, 2.0mm), Czech glass beads