Tiny Flower Arrangement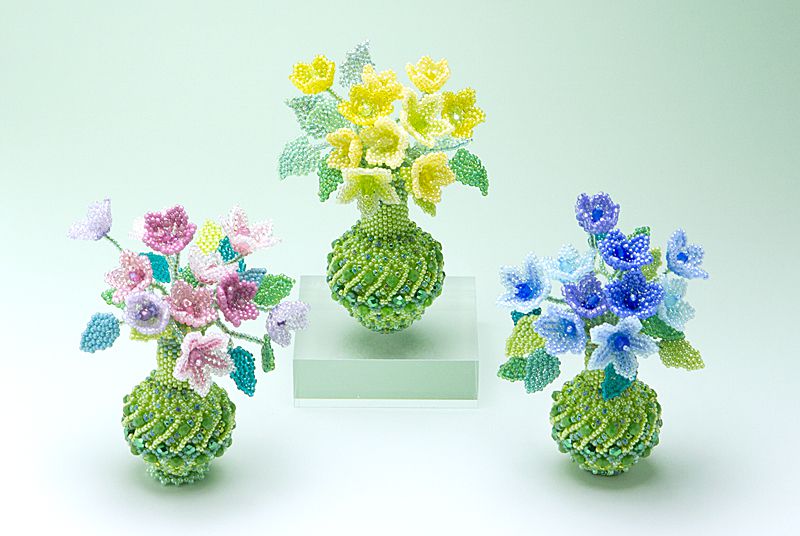 I decorated the vase with tiny beaded flowers. The diameter of a flower is from 1.2cm to 1.5cm and was made by weaving 1.5mm seed beads. Its stem contains a wire and it can change the form freely. It is a cute home decor.
The vase was made by weaving beads, too.
(May 5, 2014)
size

height: 7.5cm, width: 5.5cm

materials

seed beads (size: 1.5mm, 2.0mm), Czech fire-polished beads, wood beads