This miniature vase is perfect for as decoration item. Decorating your bookshelf and desk with it is wonderful.
Although the vase contains a reinforcing component using round bead for keeping the shape, the body of the vase is mainly hollow. The diameter of the opening of the vase is about 1 cm.
Change the number of flowers and leaves, the combination of them, and the colors, and you can make various variations.
The pattern for Striped Miniature Vase with a Bunch of Flowers
is available at
ChikaBeadwork
in Etsy.
(September 9, 2023)
size

Vase with a bunch of flowers:
8.0 cm wide, 8.0 cm high (3 1/8 in. x 3 1/8 in.)
Only Vase:
3.8 cm wide, 3.8 cm deep, 5.0 cm high (1 1/2 in. x 1 1/2 in. x 2 in.)

materials

Seed beads (15/0, 11/0, 8/0), round beads (4mm, 6mm, 8mm, 14mm), Czech fire-polished beads (3mm, 4mm), wire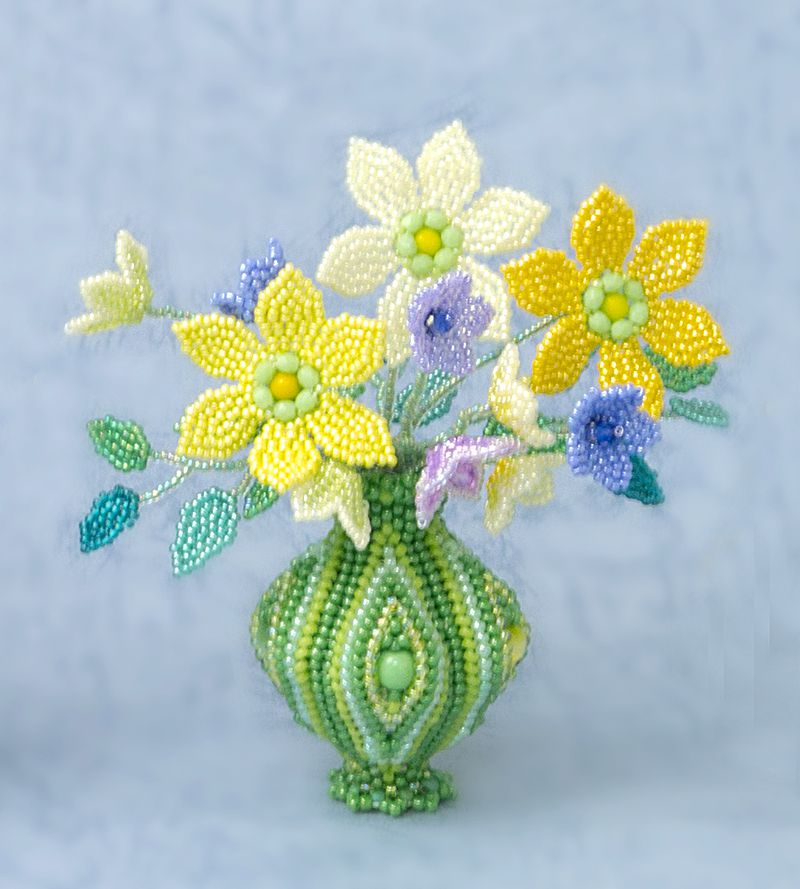 Green striped vase with a bunch of yellow and purple flowers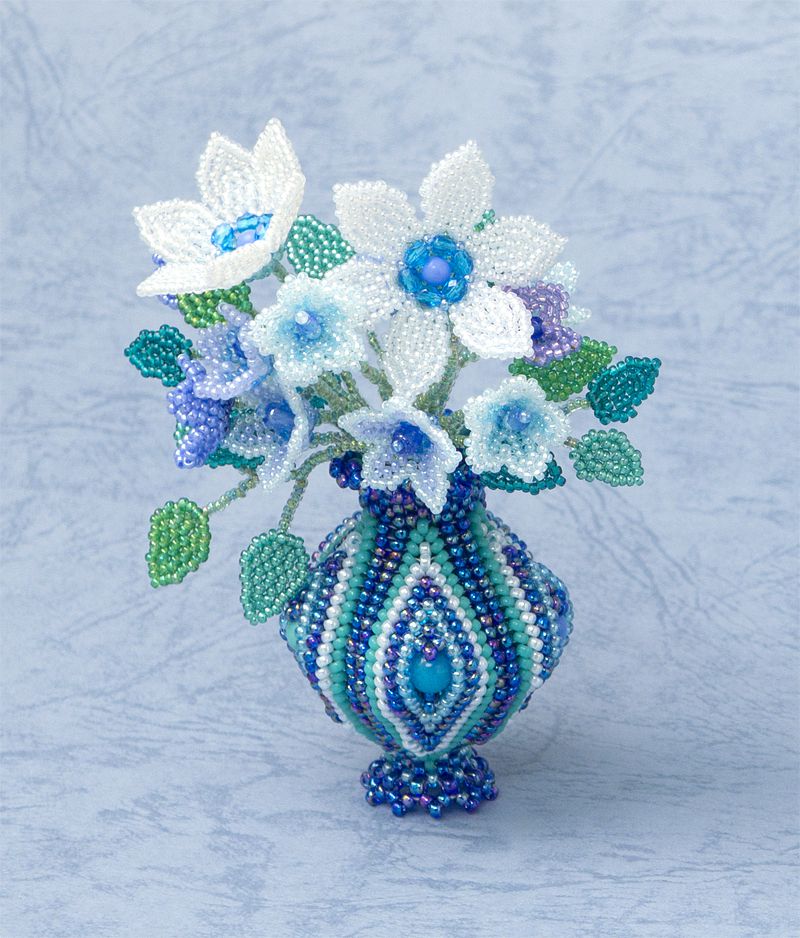 Dark Blue striped vase with a bunch of white and blue flowers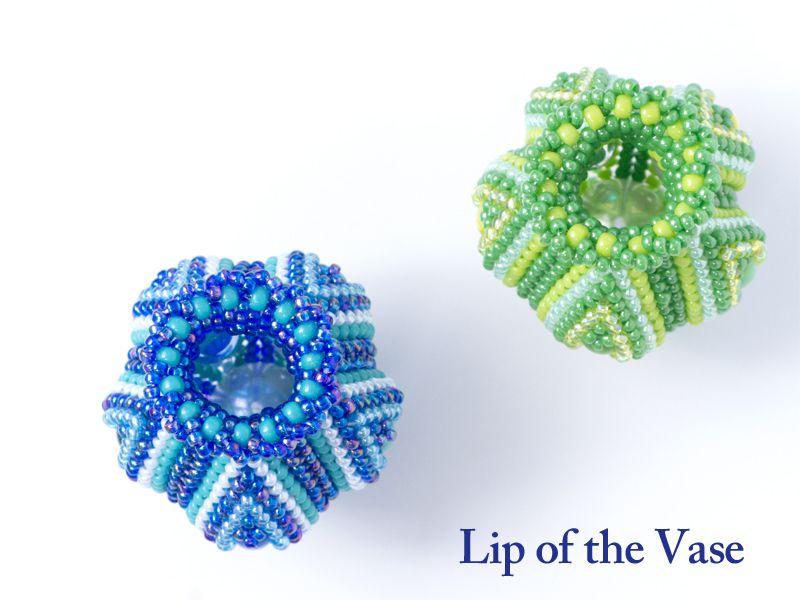 Lid of the vase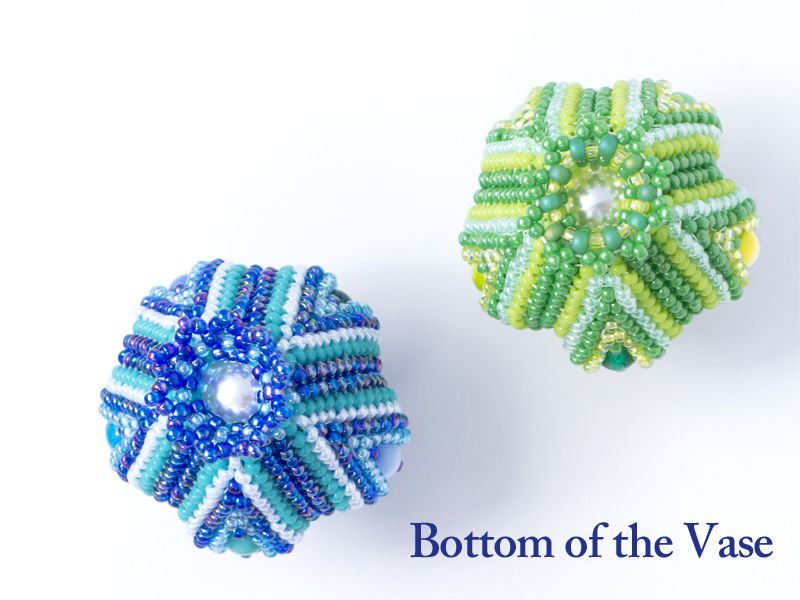 Bottom of the vase