Blue Butterfly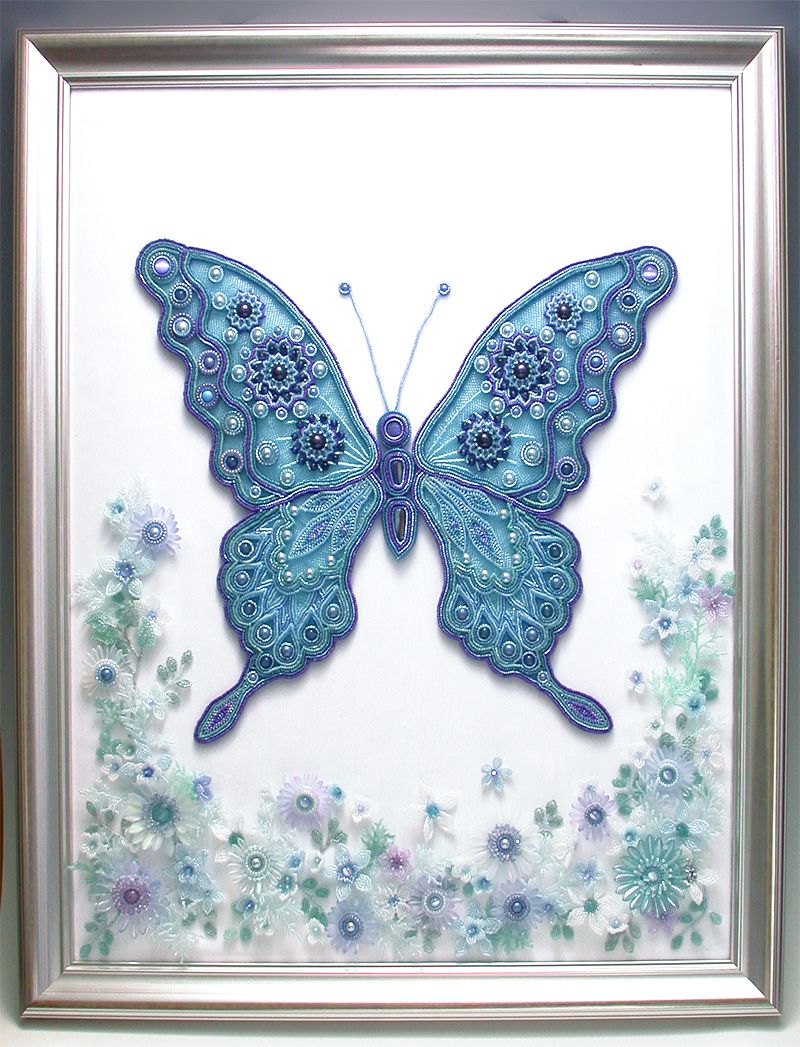 The butterfly in the above picture frame has 30cm height and 26cm width.
I made the outline and the shape of the feather of butterfly by using 1.5mm size of seed beads with herringbone stitch and peyote stitch.
Then, I formed a butterfly by sewing up them, and made the decorative parts of the butterfly by using beads, too.
The blue butterfly was set in the picture frame with many beaded flowers.
(November 3, 2013)
size

[ picture frame ] height: 52cm, width: 43cm.

materials

seed beads (size: 1.5mm, 2.0mm), fire-polished beads, and miscellaneous glass beads.