Flower Balls - 1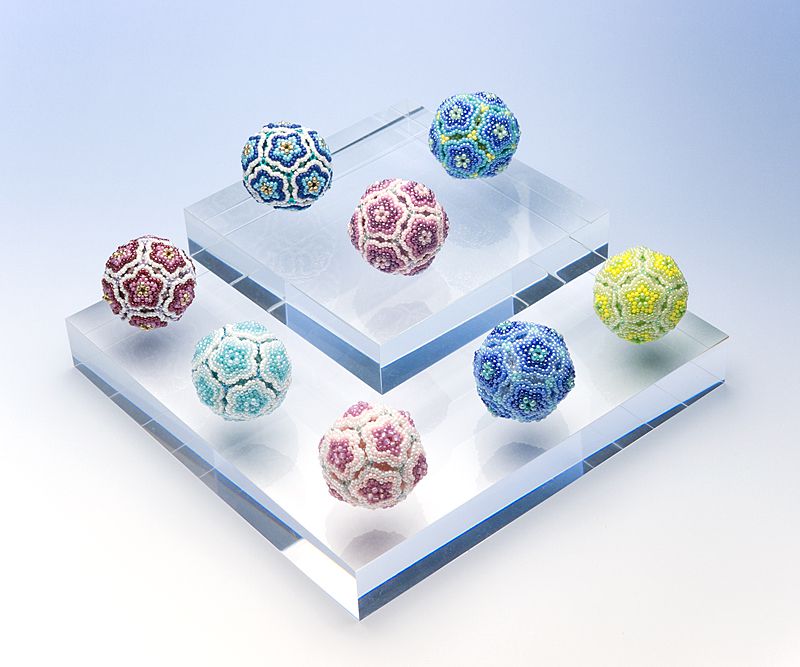 This cute ball is composed of 12 pieces of the thick flower-shaped parts which were made from two pieces.
It has no reinforcing material inside. But there is steady hardness, because I exercised my ingenuity of the way to sewing parts.
Put this flower ball on the table and in the display case.
(January 3, 2013)
size

diameter: 3.2 cm (1 1/4 inches)

materials

seed beads (11/0 and 15/0)